Supporting children's mental health and wellbeing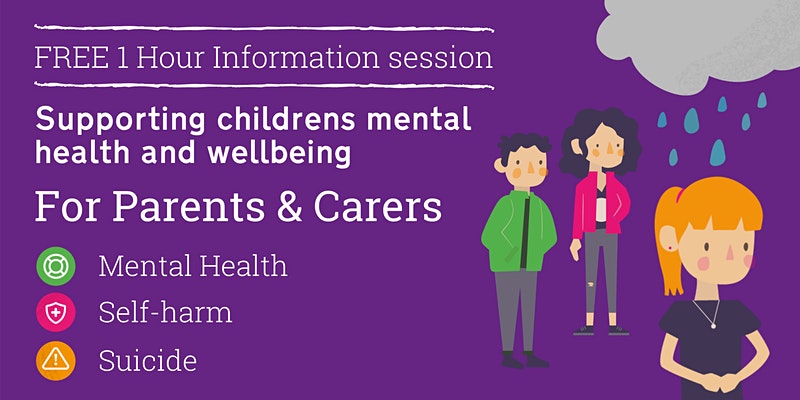 About this event
We are aware more than ever that our young people's mental health is crucially important. This hour long session provides an insight into Mental Health, Self Harm and Suicide it is designed as an introduction for parents and carers or anyone who works with young people.
The session aims for participants to understand;
What do we mean by mental health?
Myths and facts about mental health, self-harm and suicide
Tips on talking to young people
What support and resources are available to help?
The majority of mental health issues develop during our formative adolescent years, making it crucial for parents and care givers to be well informed and equipped to better support the growing emotional and mental health needs of children and young people.
This online session is delivered on zoom by our dedicated and experienced suicide prevention trainers. Participants also receive a PDF post course handbook.