Wellness Talks – Body Image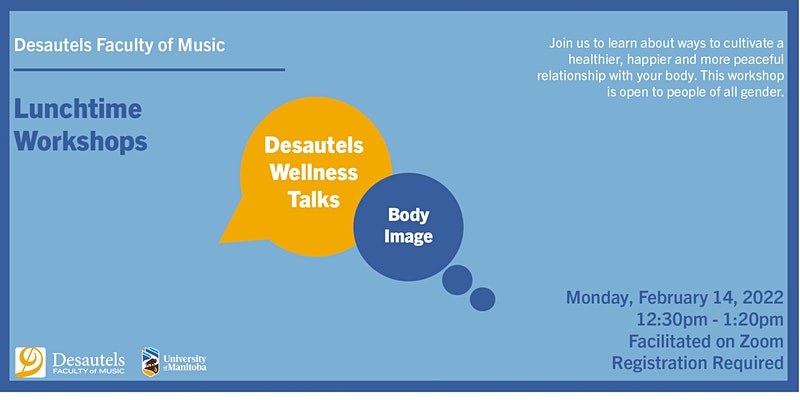 The Desautels Wellness Talks is a series where we will explore Health and Wellness topics that impact all of our lives.
About this event
Many of us struggle with our relationship with our bodies, and feel pressure to look or present in a certain way. This can feel even more intense for musicians. Join us to learn about ways to cultivate a healthier, happier and more peaceful relationship with your body. This workshop is open to people of all genders.