Wellbeing in the Workplace: Nurturing bright ideas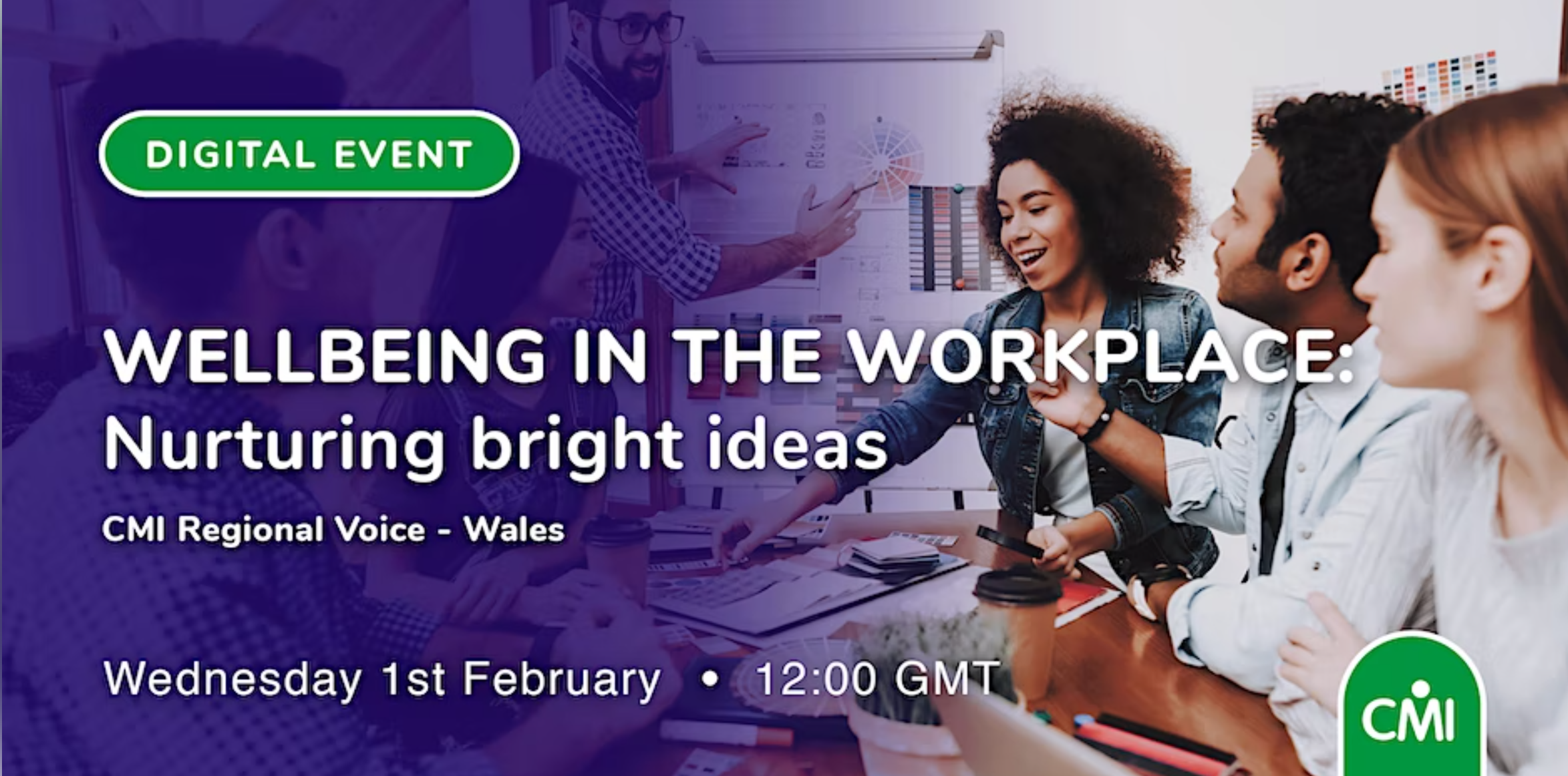 About this event
Health and wellbeing is on the agenda of every employer and employee in today's world. So, sharing stories of innovation and best practice has never been more important.
One such story comes from CatSci Ltd, an innovation partner for medicines development. Passionate about their people, CatSci earned a win in employee engagement at the Wales Business Awards 2022.
Join this fireside chat on Wednesday 1st February for advice on how to create a happier, healthier workplace. CatSci representatives will share the successful strategies they have introduced to support employees. They also discuss how CatSci has maintained engagement during the pandemic and beyond.
By attending this event you will:
Gain ideas for targeted wellbeing initiatives in your company from an award-winning organisation
Learn about the first-hand benefits of supporting your employees' health and wellbeing
Discover how you can maximise the engagement of your teams in periods of uncertainty
We welcome questions from the audience ahead of this digital event. There is also limited time for live questions within the session.
Wellbeing in the Workplace: Nurturing bright ideas image
Click here to find out more about our expert speakers.
This event includes:
Interactive audience Q&A
Access to content post-event
Wellbeing in the Workplace: Nurturing bright ideas image
Keep updated with the latest news from the CMI Wales Board and connect on social media:
Twitter: @CMICYMRU
LinkedIn: CMI Wales Board
Wellbeing in the Workplace: Nurturing bright ideas image
Get the professional recognition you deserve! Find out if you are eligible for our exclusive Chartered Manager award.
CDC: Looking after your mental health at work.