Strategic Approaches to Diversity & Inclusion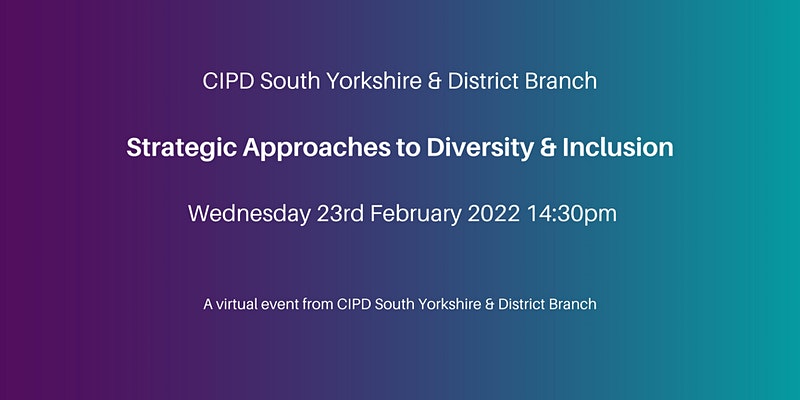 About this event
We will be joined by Rachel White, Head of HR at Henry Boot PLC. Rachel will share how the business has developed their strategic approach to Diversity and Inclusion; describing the significant milestones of the last three years and their plans for the future.
Diversity recognises that, though people have things in common with each other, they are also different in many ways. Inclusion is where those differences are seen as a benefit, and where perspectives and differences are shared, leading to better decisions. Everyone should have a right to equal access to employment and, when employed, should have equal pay and equal access to training and development.
Rachel's passion for Diversity and Inclusion is contagious. She is on a mission not only raise the profile of this important agenda but also to regularly meet and learn from others, create communities of best practice and drive change.
Our meeting will also be an opportunity to understand Rachel's vision and become a part of what we hope will become a regular part of our programme.