Stop Living on Auto Pilot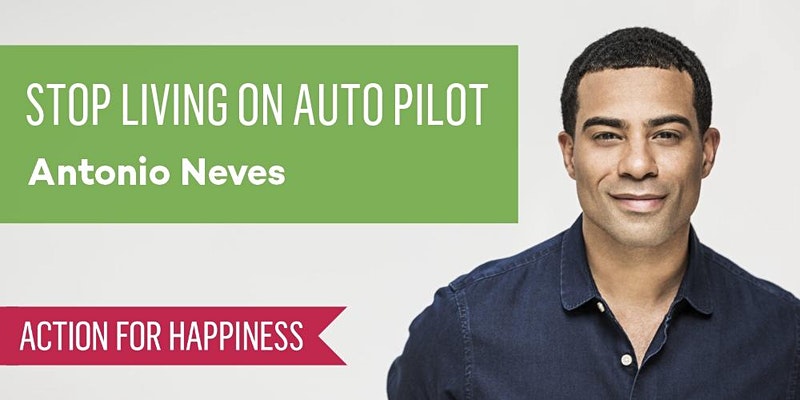 Join us for an inspiring event with coach Antonio Neves and learn how you can reboot your life, live more boldly and find more happiness.
About this event
Do you feel lost, stuck or at a standstill in your life?
At this event Antonio Neves will share his insights to help you stop living on autopilot and find more fulfilment right where you are. He'll remind us that we don't need to quit our jobs or make huge changes; rather it's about shifting our perspective and committing to live more courageously, replacing passivity with boldness.
Antonio will explore how confronting the hard truths about where you are and how you got there – and looking at these through a lens of compassion, honesty and accountability – can help you re-evaluate your life, rediscover your strengths and give you more control over where you choose to go next.
The event will take place on Zoom at 7pm London time (BST).
To see the start time in your time zone, please click here.
About The Speaker
Antonio Neves is the author of Stop Living on Autopilot, host of The Best Thing podcast, and an internationally recognised speaker. On his podcast, Antonio talks with leaders about the "best thing" to happen to them that would never appear on a resume. For over 10 years, Antonio worked as a correspondent in New York with top television networks including NBC and PBS. Antonio is a graduate of Western Michigan University and holds a Masters degree from Columbia University.