On the Practice of Presence for Healing Personal and Collective Grief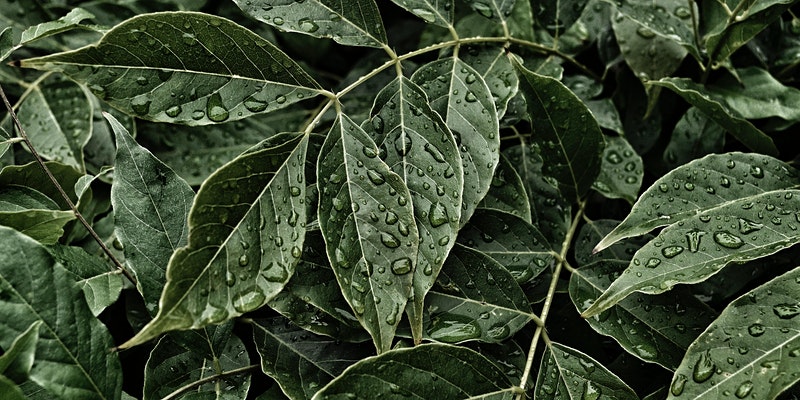 On the Practice of Presence for Healing Personal and Collective Grief with Michelle Cassandra Johnson and Jenée Johnson
About this event
This event will be streamed live online with an interactive Q&A. Instructions on how to join will be emailed to registrants shortly before the event. This event will be recorded and available to watch on our YouTube channel and portions of the audio will be released on our podcast.
If you need to request accessibility accommodations, please email [email protected] at least one week prior to the event. For more information click here.
In unsettling and uncertain times, the individual and collective heartbreak that lives in both our bodies and our communities can feel insurmountable. Many of us have been conditioned by the dominant culture to not name, focus on, or wade through the difficulties in our lives. But in order to heal, we must make space for grief, prioritizing our wholeness, humanity, and inherent divinity.
Social justice activist, social worker, and yoga teacher Michelle Cassandra Johnson offers to those who feel brokenhearted, helpless, confused, powerless, and desperate the tools they need to be present and openhearted with their grief. In her latest book, Finding Refuge, Michelle uses personal narrative, meditation, and journaling practices to explore being present with our hearts, empowering us to see that we each have a role to play in taking intentional action to build momentum toward a shifting what is unsettled and unjust in the world. Through her work and writing, Michelle invites us to pick up the shattered parts of ourselves and remember our strength, wholeness, and sacredness through the practice of presence and attending to our grief.
Join program innovation leader in mindfulness, trauma, and racial healing Jenée Johnson in a conversation with Michelle about her latest book, her life and her work, and learn how to process your own grief, as well as family, community, and global grief.
Michelle Cassandra Johnson is a social justice warrior, author, dismantling racism trainer, empath, yoga teacher and practitioner, and an intuitive healer. With over 20 years of experience leading dismantling racism work and working with clients as a licensed clinical social worker, Johnson has a deep understanding of how trauma impacts the mind, body, spirit, and heart. She has led Dismantling Racism Trainings with large corporations, small nonprofits, and community groups, including the ACLU-WA, Duke University, Google, This American Life, The Center for Equity and Inclusion, Eno River Unitarian Universalist Church, Lululemon, and many others. To learn more, please visit www.michellecjohnson.com.
Jenée Johnson, Program Innovation Leader, Mindfulness, Trauma and Racial Healing, pioneered and leads the unique effort to bring mindfulness into public health practices and programs though the Trauma Informed Systems of Care Initiative in the San Francisco Department of Public Health. Her goal is to improve the organization's ability to manage change, stay resilient, inspire growth and become a mindful culture that leads and serves with compassion.
Her work is featured as the cover story in the October,2019 issue of Mindful Magazine. She is recognized in the Fall 2020 issue of Mindful Magazine as one of twelve women leaders of the mindfulness movement. In the Spring 2020 issue of the Mount Holyoke Alumnae Quarterly Jenée is listed in the cover story: Alums to Know About.
Jenée is the Founder of The Right Within Experience, a mindfulness immersion program that reclaims humanity, joy, and wellbeing for people of African ancestry through mindfulness practices. These are the human rights and exalted emotions that are eroded in Black lives through the consistent exposure to the trauma of racism. The Right Within Experience expands the scope of mindful practice to acknowledge its ancient African lineage and increase access and relevance to people of African ancestry. The program promotes healing and sovereignty for Black people and is curated for those on the front line of community service and social justice missions. The Right Within Experience is funded by the Kataly Foundation.
For 15 years, she served as the Director of the San Francisco Black Infant Health Program, a program which provides direct service to Black pregnant women and new mothers to address the health disparities in infant and maternal mortality.
Jenée Johnson is a HeartMath certified trainer, certified professional co-active coach and certified by the globally recognized Search Inside Yourself Leadership Institute to teach mindfulness and emotional intelligence based on the latest neuroscience. She is trauma trainer, Emotional Emancipation Circles Facilitator (Association of Black Psychologists) and certified to teach Femme! A meditative movement and wellness modality for women. She is a keynote speaker, coach, and consultant with Sankofa Holistic Counseling Services in Oakland, and on the advisory board of Search Inside Yourself Leadership Institute.
Jenée is a native New Yorker with Caribbean and Southern roots. She resides in Oakland with her husband and young adult son. Her website is: www.jeneejohnson.com.
We are grateful to our Bookstore Partner:
Marcus Books is the nation's oldest Black-owned independent bookstore celebrating its 60th year. Marcus Books' mission is to provide opportunities for Black folks and their allies to celebrate and learn about Black people everywhere