Happy Brain Habits – with Loretta Breuning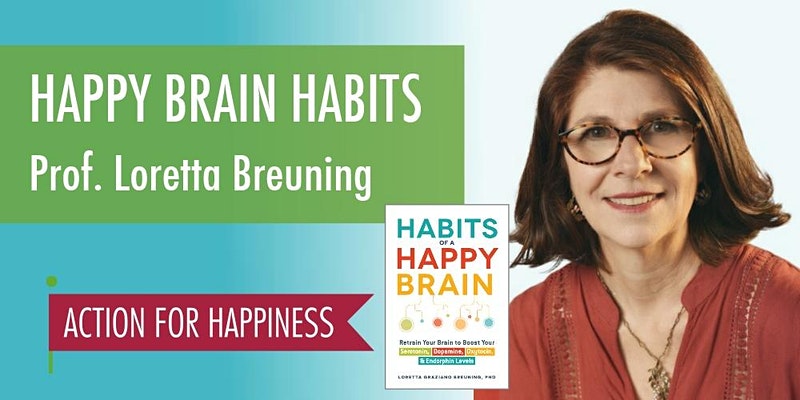 Can a better understanding of our brain chemicals help us be happier?
We often hear about mood-boosting chemicals – like dopamine, oxytocin, serotonin and endorphins. But if we want to learn how to influence these in our own brains and bodies, we need to have a better understanding of what drives them.
Professor Loretta Breuning has spent many years studying the brain and how we evolved. She's developed strategies for overcoming some of our less helpful evolutionary tendencies and identified practical actions we can use to harness our brain chemicals and boost our wellbeing. By training our brains to form helpful new pathways, we can shift our mood and increase how happy we feel.
The event will take place on Zoom at 7pm London time (BST).
To see the start time in your time zone, please click here.
About The Speaker
Professor Loretta Breuning is the author of Habits of a Happy Brain and The Science of Positivity. She is the Founder of the Inner Mammal Institute and Professor Emerita of Management at California State University, East Bay. Her work has appeared in The Wall Street Journal, Psychology Today, Real Simple, Cosmopolitan, Men's Health, and on Forbes, NPR, and numerous podcasts.
The event will be hosted by Dr Mark Williamson from Action for Happiness.