Empowering Girls Event 2021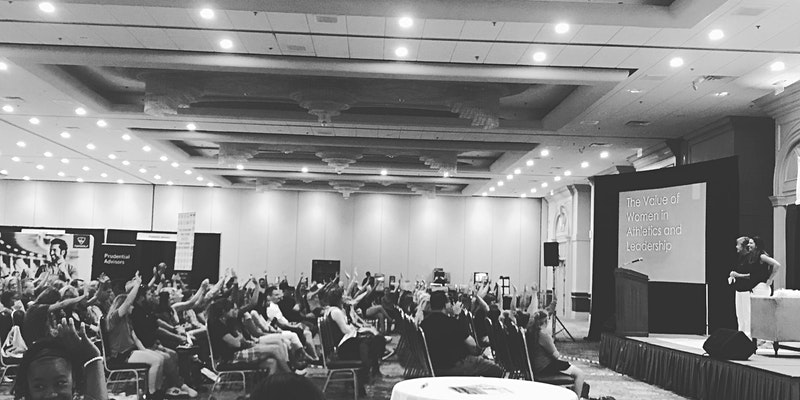 About this event
We are excited to announce that EGFL 2021 will again be VIRTUAL and FREE!
Join us Sunday, September 12th – Sunday, September 26th to listen, engage, and be inspired by the stories of successful women from different industries, while also enjoying sponsorship and exhibitor booths.
This event is designed for girls and women alike to be empowered by the stories of successful women wh have broken barriers in their industries.
VIRTUAL admission tickets are FREE with required registration.
2021 Speaker Lineup:
Jessica Mendoza, MLB Analyst & Olympic Gold and Silver Medalist
Victoria Arlen, Survivor, Gold Medalist & Author
Ashleigh Johnson, Olympic Gold Medalist & Sportswoman of the Year,
Gitanjali Rao, Forbes "30 Under 30" & TIMES "Kid of the Year"
Shree Bose, Google Global Science Fair Winner & co-founder of Piper
Emily Calandrelli, Host and co-executive producer of Emily's Wonder Lab
Katie Caldwell, Sports Broadcaster & Mental Health Advocate
Cheryl Maletich, SVP of Transmission and Substation at ComEd
Mary Katherine DuBose, Executive Vice President/Chief Credit Officer at Wells Fargo
Jennifer Doyle, Head of Asset-Backed Finance Sales at Wells Fargo
Kristy Fercho, Executive Vice President/Head of Home Lending at Wells Fargo
Kristin Lesher, Executive Vice President/Head of East Region at Wells Fargo
Amanda Norton, Chief Risk Officer at Wells Fargo
Event Info:
We will be emailing out the link to attend the virtual event once you register – if you can't make it on Sept. 12, no worries! The link will be available for two weeks so that you have plenty of time to watch your favorite speaker sessions.
Swag bag:
By registering for our free event, you will be automatically emailed the virtual swag bag that includes over $500 of free and discounted products and services.