Diversity, Equity, and Inclusion in Your Workplace Virtual Workshop Series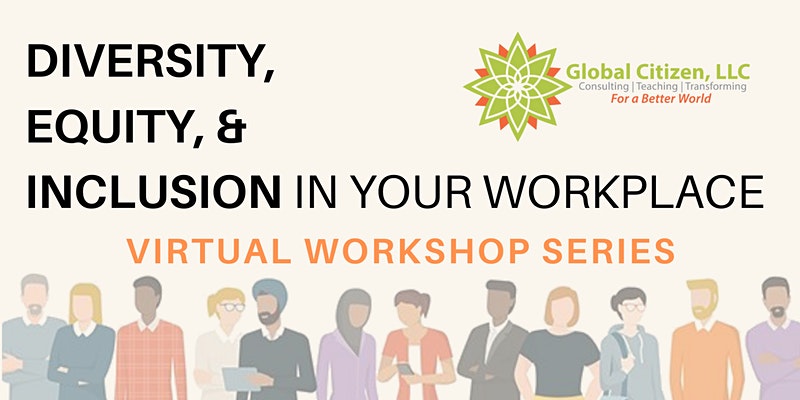 About this event
Virtual Workshop Series: Thursday, October 7th, October 14th, and October 21st from 12-2pm ET with a follow-up group coaching session on Thursday, December 9th from 12-2 ET. All sessions will be held via Zoom and session recordings will be available to participants who miss live sessions. There will be a few assignments in between sessions.
This virtual workshop series features an engaging presentation on foundations in diversity, equity, and inclusion (DEI) and making the case for DEI in your workplace, guidance on assessing your organization's current state and needs, a panel presentation and breakout discussions to learn from DEI champions in their organizations, working sessions for you to think through, develop, and/or advance your organization's DEI goals and strategies, and membership in an ongoing peer learning community.
Together we will create a conducive, peer-learning environment in which you have dedicated time to:
Learn and apply best practices for DEI in the workplace
Share experiences, challenges, and successes with colleagues
Receive customized coaching, thought partnership, and resources from an experienced DEI consultant and organization champions
Develop strategic next steps to advance your organizational's DEI goals
We have an exciting lineup of DEI Champions who will share their organizations' initiatives and success strategies to promote diversity, equity, and inclusion in the workplace. Featured Champions include Dee McDougal of Capco, Jeff Despain of Advance Auto Parts, Pam Diggs of Blue Cross NC, and Pilar Rocha-Goldberg of El Centro Hispano, Inc.