Stanford Introduction to Food and Health
Learn to help others–be it family members, friends, or colleagues–lead a happier, more meaningful life.
Around the world, we find ourselves facing global epidemics of obesity, Type 2 Diabetes and other predominantly diet-related diseases. To address these public health crises, we urgently need to explore innovative strategies for promoting healthful eating.
This course will shift the focus away from reductionist discussions about nutrients and move, instead, towards practical discussions about real food and the environment in which we consume it. By the end of this course, learners should have the tools they need to distinguish between foods that will support their health and those that threaten it. In addition, we will present a compelling rationale for a return to simple home cooking, an integral part of our efforts to live longer, healthier lives.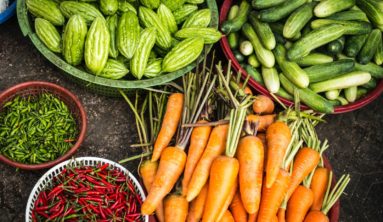 We are an inclusive community where you can discover tools, practices, and experiences  to guide you towards a happier way to think, act, and live. 
Connect as one community, combine our wisdom, and accelerate our growth.
Support and inspire other community members through discussion in the forums.
Get in touch with highly qualified educators and gain access to cutting-edge topics and resources.