Online Coaching for Running, Duathlon & Triathlon
Learn to help others–be it family members, friends, or colleagues–lead a happier, more meaningful life.
When you sign up for our online coaching plan, you get exclusive access to:+ Training Plans+ Online Training Log integrated with a TrainingPeaks Basic Account+ Our Exclusive Forum+ Clinic+ Race Support+ Sponsor Deals+ Training Camps+ Race Discounts+ An Initial Call with one of our Coaches to Set Objectives+ Your own Training Peaks Basic account to store your workouts+ Weekly updated workouts that match your fitness level+ Unlimited communication via text, email and phone+ Invitations to our local training sessions (within our local areas)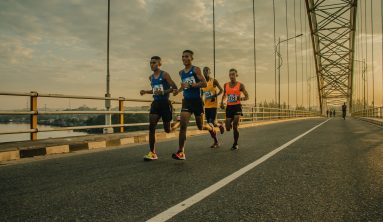 $99 /month
Material Includes
We are an inclusive community where you can discover tools, practices, and experiences  to guide you towards a happier way to think, act, and live. 
Connect as one community, combine our wisdom, and accelerate our growth.
Support and inspire other community members through discussion in the forums.
Get in touch with highly qualified educators and gain access to cutting-edge topics and resources.