Learn to help others–be it family members, friends, or colleagues–lead a happier, more meaningful life.
It is often said that mentoring is an opportunity to show someone how good they can be, and that is the philosophy that drives this course. In a small group setting, you will work with a certified and experienced coach to gain insight into your own coaching skills.
Each session is divided between a nuanced discussion of core competencies and actual practice. Participants receive personalized feedback focusing on strengths, encouragement, and interesting moments.Participants may report the hours in this course to the International Coaching Federation as Group Mentoring hours or CCE credits.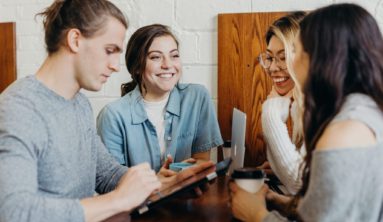 We are an inclusive community where you can discover tools, practices, and experiences  to guide you towards a happier way to think, act, and live. 
Connect as one community, combine our wisdom, and accelerate our growth.
Support and inspire other community members through discussion in the forums.
Get in touch with highly qualified educators and gain access to cutting-edge topics and resources.