Food Sustainability, Mindful Eating, and Healthy Cooking
Learn to help others–be it family members, friends, or colleagues–lead a happier, more meaningful life.
This specialization is intended for anyone seeking to improve their health, protect our planet and build a stronger, more positive relationship with food. The courses aim to improve knowledge about the relationships between our health, our food, how our food is made, and our environment, while inspiring us to make decisions that will protect our health and the health of the environment.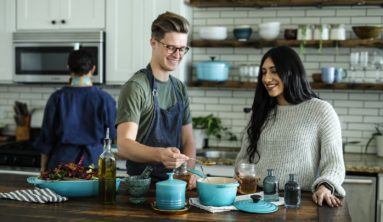 We are an inclusive community where you can discover tools, practices, and experiences  to guide you towards a happier way to think, act, and live. 
Connect as one community, combine our wisdom, and accelerate our growth.
Support and inspire other community members through discussion in the forums.
Get in touch with highly qualified educators and gain access to cutting-edge topics and resources.