Experience Search Inside Yourself
Learn to help others–be it family members, friends, or colleagues–lead a happier, more meaningful life.
The program will start with six weekly live online sessions, followed by a four-week integration journey, and concluding with a one-hour capstone webinar. Live sessions will take place from 8:30am Pacific Time to 10:30am Pacific
Originally developed at Google, the world-renowned Search Inside Yourself program teaches practical mindfulness, emotional intelligence and leadership tools to unlock your full potential at work and in life.Don't miss the opportunity to attend this transformational experience, right from your computer.
Search Inside Yourself Leadership Institute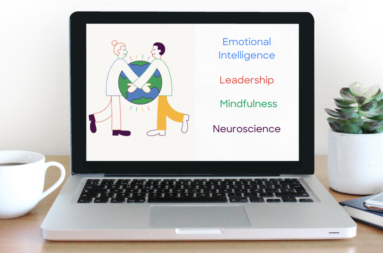 We are an inclusive community where you can discover tools, practices, and experiences  to guide you towards a happier way to think, act, and live. 
Connect as one community, combine our wisdom, and accelerate our growth.
Support and inspire other community members through discussion in the forums.
Get in touch with highly qualified educators and gain access to cutting-edge topics and resources.