Certificate in Happiness Studies (CiHS)
Learn to help others–be it family members, friends, or colleagues–lead a happier, more meaningful life.
The Certificate in Happiness Studies is an online academic course created and delivered by Dr. Tal Ben-Shahar that provides the knowledge and the tools to generate happiness on the individual, interpersonal, organizational and national levels.
Dr. Tal Ben-Shahar is the co-founder of the Happiness Studies Academy, as well as the creator and instructor of the Certificate in Happiness Studies program.After graduating from Harvard with a BA in Philosophy and Psychology and a PhD in Organizational Behavior, Tal taught two of the most popular courses in Harvard's history: Positive Psychology and The Psychology ofLeadership, and currently teaches Happiness Studies at Columbia University.
Happiness Studies Academy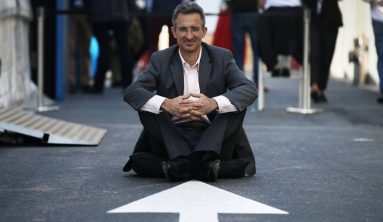 3,900.00
The course includes lifetime access to
We are an inclusive community where you can discover tools, practices, and experiences  to guide you towards a happier way to think, act, and live. 
Connect as one community, combine our wisdom, and accelerate our growth.
Support and inspire other community members through discussion in the forums.
Get in touch with highly qualified educators and gain access to cutting-edge topics and resources.