30-Day Mindfulness Course 
Learn to help others–be it family members, friends, or colleagues–lead a happier, more meaningful life.
Learn how to practice different mindfulness techniques, create a daily mindfulness practice, and enjoy the wonderful benefits
The course consists of 30 daily sessions. Each session includes a short video (lasting about 5 minutes) that discusses a specific aspect of mindfulness and a related mindfulness exercise (taking about 5-10 minutes to practice). You could obviously practice for longer if you wish, but the minimum time required is about 10-15 minutes per day, making it easy to fit into your day even when you are busy. All guided meditations are downloadable so that you can practice them on your computer, laptop or any other mobile device.
School of Positive Transformation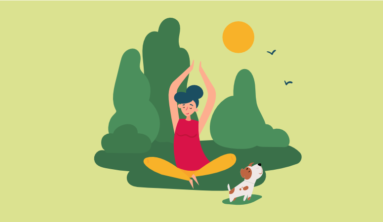 We are an inclusive community where you can discover tools, practices, and experiences  to guide you towards a happier way to think, act, and live. 
Connect as one community, combine our wisdom, and accelerate our growth.
Support and inspire other community members through discussion in the forums.
Get in touch with highly qualified educators and gain access to cutting-edge topics and resources.